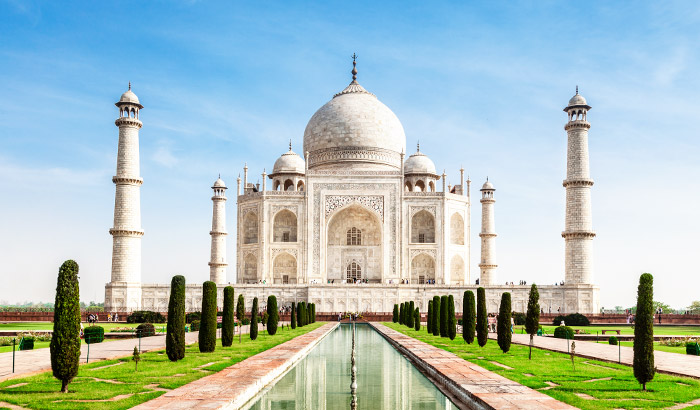 Wikipedia is the unofficial reference guide to many netizens to quote anything in the world.
So, I don't hesitate to quote Taj Mahal from it. It says that : The Taj Mahal is a white marble mausoleum located on the southern bank of Yamuna River in the Indian city of Agra. It was commissioned in 1632 by the Mughal emperor Shah Jahan to house the tomb of his favorite wife of three, Mumtaz Mahal.
Recently, I come to know that you can plan your visit to Taj Mahal even during moon-night days. Here are the details mentioned in the government run Taj Mahal website :
Night viewing of Taj Mahal is available on five days in a month i.e. on full moon night and two nights before and two after the full moon. Tickets are available 24 hours (1 day) before Night Viewing of the Taj between 10 A.M. to 6 P.M. at Archaeological Survey of India (A.S.I) 22, Mall Road,Agra.Ph.: +91-2227261,2227263,Fax: +91-562-2227262 e-mail: asiagra@sancharnet.in Night Viewing Ticket can be cancelled in the above mentioned office on the day of viewing up to 1 P.M.(Cancellation charges:25% of the ticket)Timing: 20:30 hrs. to 00.30 hrs. in 8 batches of max. 50 people each. Time duration for each batch is half an hour (30 minutes).